The Ballygawley Music Festival
Ballygawley Music Festival was founded in 2019. It is a 3 night music festival which takes place in Ballygawley Village, Co Sligo. With the success of our first year where over 1800 people attended plans are in place to grow the event.

The festival is run by a group of energetic volunteers from the community with support from our many sponsors. The aim of the event is to host a unique and diverse music event annually in our village (over 18s) and any proceeds from the event go back into the development of our community park.
In 2019 acts such as Johnny Brady, Mike Denver, Jim Devine headlined plus many support acts including many local artists.
The 2020 festival was cancelled due to Covid-19.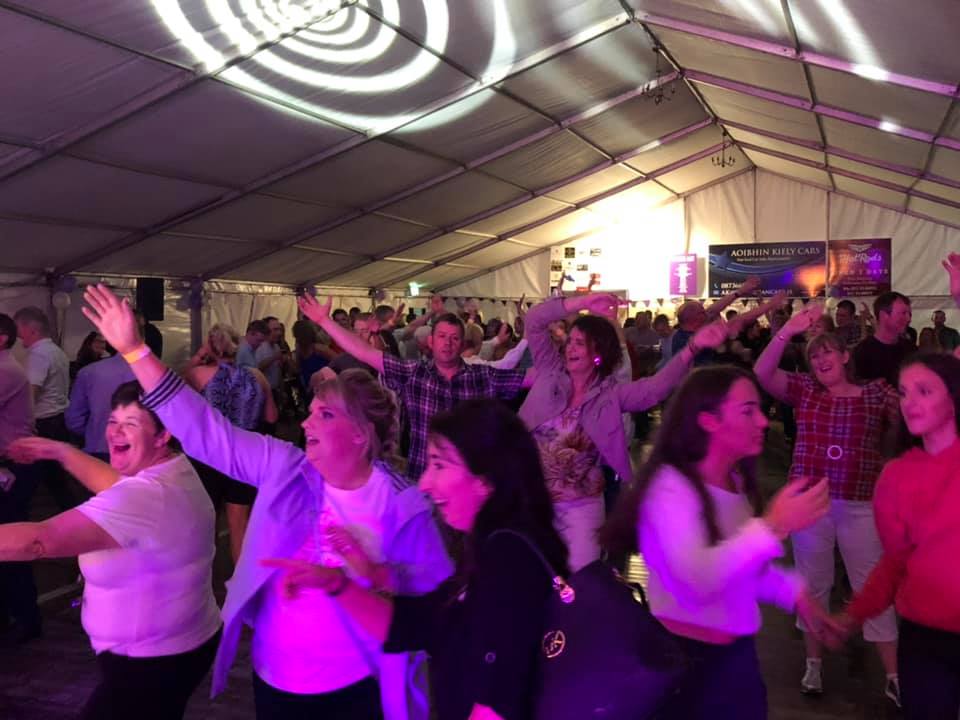 Maura "What a great weekend, credit to all the organisers".
Gillian, Rachel and Michelle "We cannot wait for next year, it's the buzz I think that you just get when you walk in".
Mark and Elaine "Very well organised, we travelled from Tyrone and we hope to be back".
John and June "We came from Mayo for Denver, it was a fantastic night".
Gillian and Nuala "Was here every night, couldn't pick between them, they were all excellent, great value weekend ticket".
Brid and Alan "great atmosphere, great people, my feet not so great".
Johnny Brady "loved every minute, the place rocked from the start, very well run event, and I'm coming back again, cannot wait JB xx"
BOOK YOUR 2023 TICKETS NOW